I Can't Live Without Your Love And Affection, I Can't Face Another Night On My Own, I'd Give Up My Pride To Save Me From Being Alone
--"Can't Live Without Your Love And Affection", Nelson
I've begun reading
Wuthering Heights
at the insistence of a few friends. I don't know the reason I never took to reading it beforehand, but, so far, I'm finding it a very quick read. In a strange way I empathize with a lot of the themse in the book. I can understand the pangs of suffering at the hands of someone who seems cruel and heartless. I can understand the isolation of feeling trapped in a situation not under your control. I can understand the feeling of having to bury one's true feelings behind a facade. It's all there like a photograph in a picture album, every idea expressed seems to be an idea I've held at one time or another.
What I identify with the most, though, is the idea of having a passion for all your life that never quite leaves you and which you can never quite quit. People are always saying that, once I get a grip on something, it'd take a hurricaine for me to let go. I don't make connections with anything that are to be short-lived or temporary. If I like something or someone, it's going to be for life if I have anything to say about it. Such as it was for dancing, such as it was for running, such as it was for good 'ole steak and eggs.
With people I'm the worst. There's no way anybody's been ever to shake me. If I'm determined to win somebody over, I'll eventually win them over. Till that time I'll be as busy a junebug on the end of a string. Persistence has never been one of my faults. I think it goes hand-in-hand with stubborness. However, just like Heathcliff, there are grudges I've held for my entire life too. It's like if you cross me, I'll be sure to pay you back tenfold over my lifetime. And this isn't just a promise, that's a fact. No one is allowed to harm my family and my friends in any manner. I would protect them to the ends of the earth. Also, I've experienced this all-consuming passion in those times when I've lost a friend or at least thought I have. When Torry moved away, it was probably one of the worst days of my life and it remains one of those most haunting memories I've ever made. Other people can move on with their lives when it comes to the people in it, but I've always been like those snow dogs up in Alaska, where one dog goes so I go, when one dog falls behind so I fall behind. My connection with my friends and family will never be broken. Ever.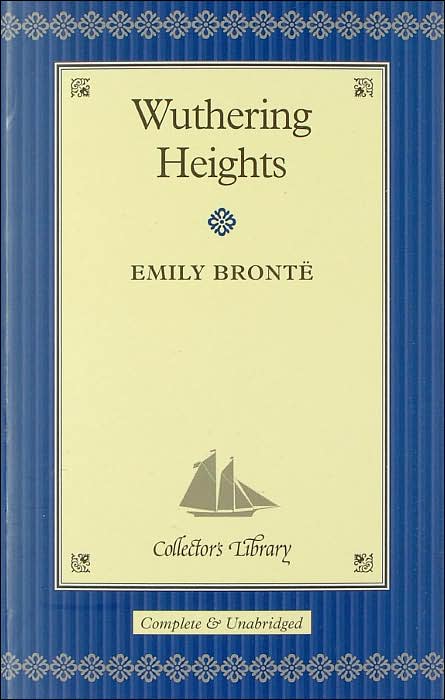 i'm on the outside lookin in
let me into your heart - oh
there's nothing on earth that
should keep up apart
I think it's the same with ideas too. Even though I thought I gave up on this whole being a mother notion, it eventually came back to me. One of my favorite sayings has always been "I'm still the same 'ole Breanne--no more, no less." The things I valued as a child are substantially the same things I value now. I focus my attention on all the same pursuits and all the same wickedness that I did back then. I guess when it comes to my life, I think I have a clear expectation of what I want to happen and woe betide anyone who attempts to get me to deviate from that course.
Like Catherine says in the novel, "I am Heathcliff."
Breanne